In a post published on the AWS Partner Network (APN) Blog, we answered some questions to describe our experience with the AWS SaaS Factory team.
Here where you can read the interview: "Broadpeak Launches New Video Streaming API SaaS Platform with Support from AWS SaaS Factory" by Oded Rosenmann and Humberto Somensi.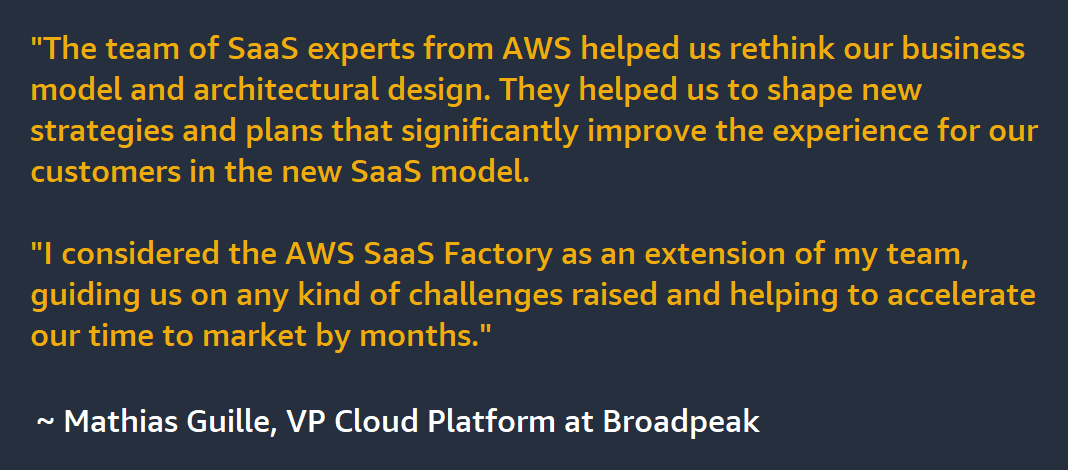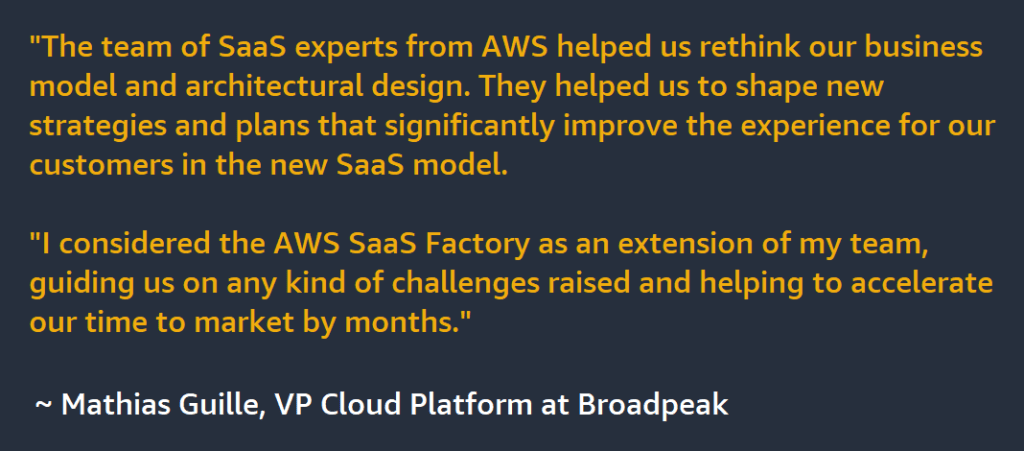 Please reach out if you have any questions on how we engaged with the SaaS Factory team!
Photo by "My Life Through A Lens" on Unsplash